Timberlane Middle School Presents the Musical Newsies on May 4-6 When: May 4 & 5 @ 7:00 pm and May 6 @ 2:00 pm Where: Performing Arts Center @ CHS Use this link for tickets and information:
https://bit.ly/41P8EEK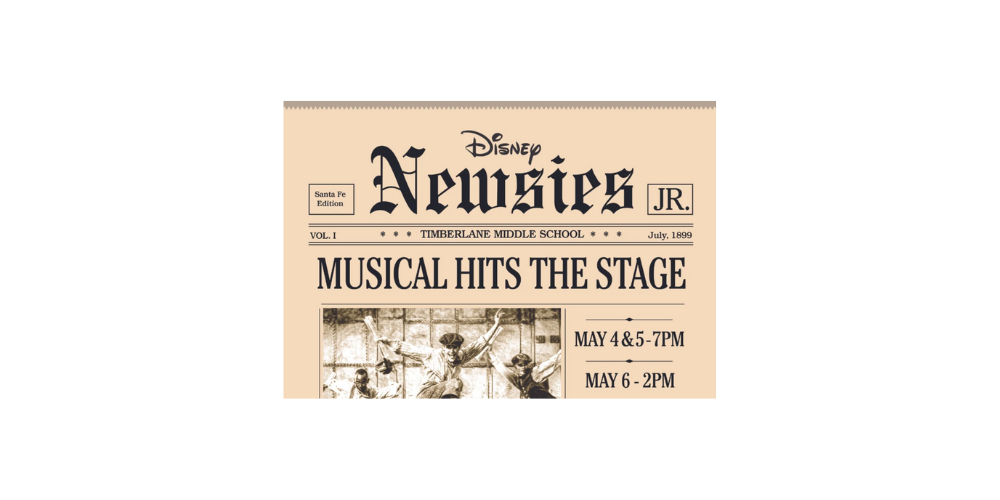 We are excited to announce our participation in the @CJERSEYPRIDE 2023 Virtual Job Fair! The Virtual Job Fair is TODAY, March 30th. Registration is required at cjpride.com #NJEducatorJobFair #DiversityInEducation #NJTeacherJobs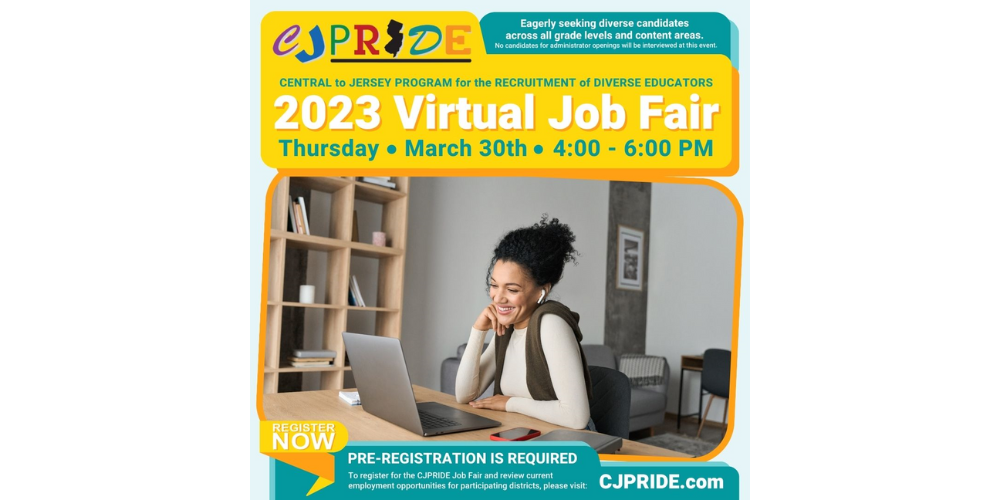 Distinguished Graduates Recognition: Hopewell Valley Central High School is seeking nominations for its Distinguished Alumni Hall of Fame Award. If you know of a person who graduated from HVCHS more than ten years ago and has outstanding accomplishments, please complete this form (use this link:
https://docs.google.com/document/d/1xuU3Ano1FqMliacJgKr5GGis-UVRQ0A9OE--mcV2cCA/copy
) and submit with any supporting documents to JoAnn Markiewicz, Principal's Secretary, 259 Pennington-Titusville Road, Pennington, NJ 08534 or via email
joannmarkiewicz@hvrsd.org
Nominations must be received on or before Friday, April 28, 2023 in order to be considered for this year. All nominations received after April 28 will be held for future consideration.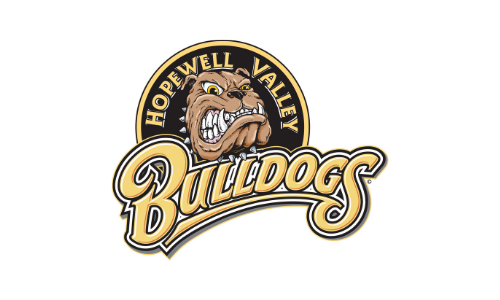 HVRSD Board of Education Meeting When: Monday, March 13, 2023 @ 7:00 pm Where: HVRSD Administration Building 425 S. Main St, Pennington, NJ Use this link to watch on YouTube:
https://www.youtube.com/watch?v=bS2xH6qkzLQ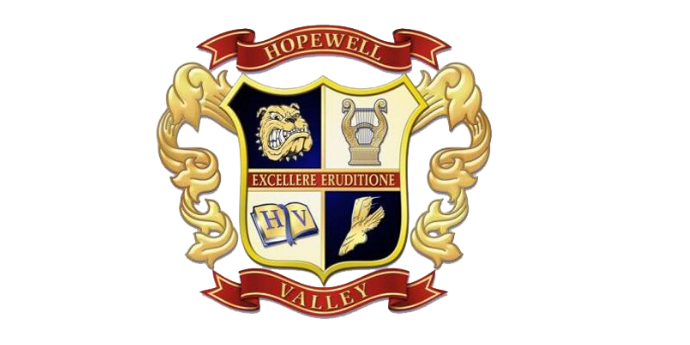 This weekend, enter the HV Performing Arts Center and step back to a time when hair was big, collars were up and a wedding singer might just be the coolest guy in the room. Based on the hit Adam Sandler movie, Hopewell Valley Central High School brings the musical The Wedding Singer to life with a sparkling score that does for the '80s what Hairspray did for the '60s. Come see our talented HV student actors, musicians and top-notch stage crew put on an amazing show. Show dates a3/10 and 3/11 and discounted tickets for HVRSD staff are available at:
www.showtix4u
(search for HOPEWELL). If you'd prefer to pay by cash in the CHS main office, please notify the Music and Theater Parent Association president at
mtpa.media@gmail.com
so that she can coordinate your receipt of tickets.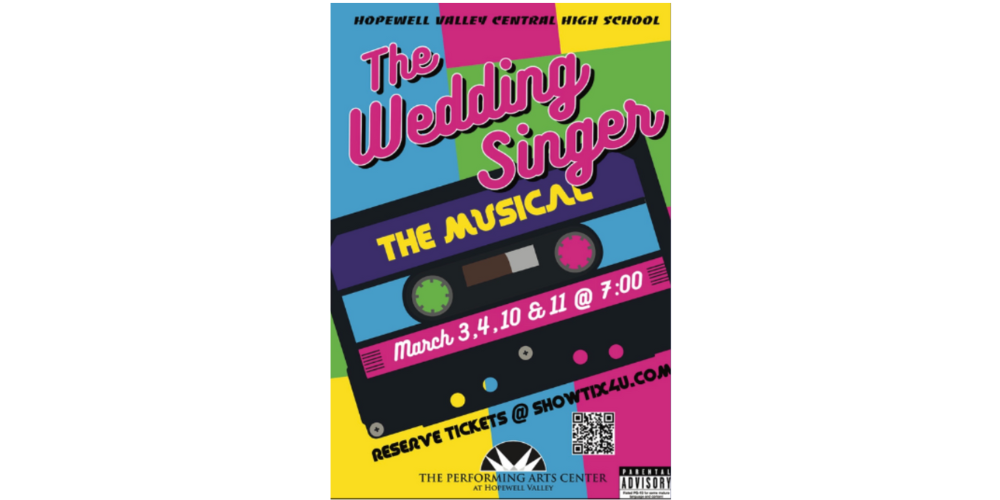 Hopewell Valley Night Off is on Thursday, March 2, 2023 Hopewell Valley's Night Off is a community-wide initiative designed in response to the increasing demands of work and school on personal and family time. With the support of local school officials, sports leaders, parents, community and religious leaders, all sports practices, classes and homework will be canceled on this special evening. Make it a tech-free night! It's your night! Relax and have fun!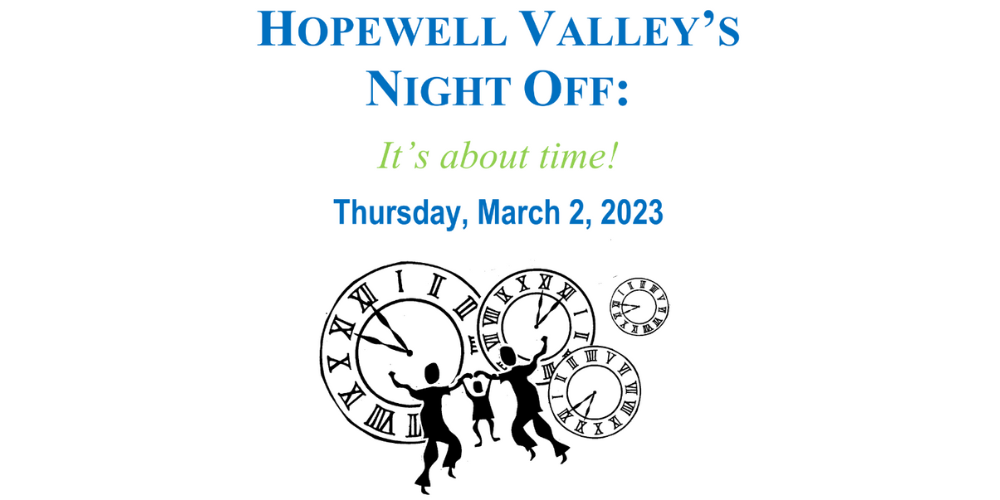 HVCHS Class of 2024 Bunny Hop 5K Walk Run When: Saturday, April 22, 2023 @ 9:00 am Where: Washington Crossing State Park, Titusville, NJ Use this link for more information and registration:
https://bit.ly/3Yj6dZO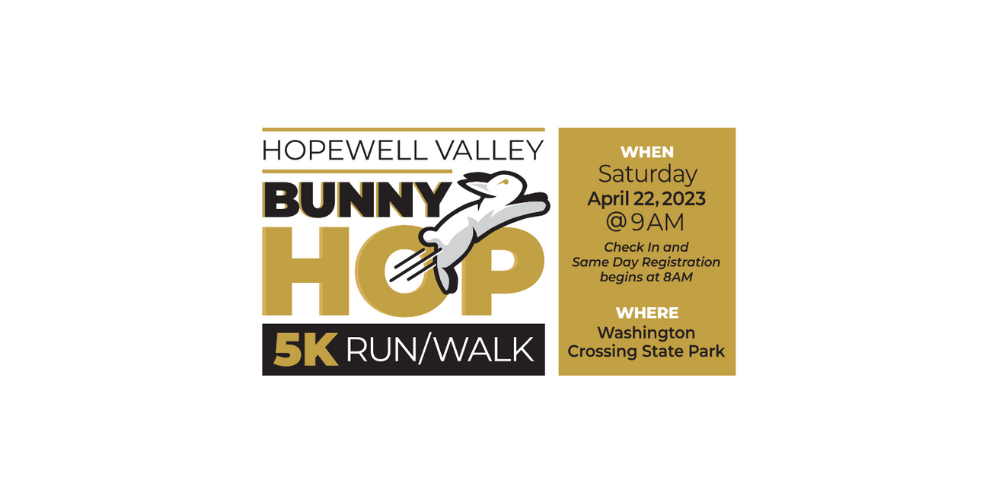 HVRSD Board of Education Meeting When: Monday, January 23, 2023, @ 7:00 pm Where: Administration Building 425 S. Main St. Pennington, NJ 08534 Use this link to watch on YouTube:
https://bit.ly/3IcJlFO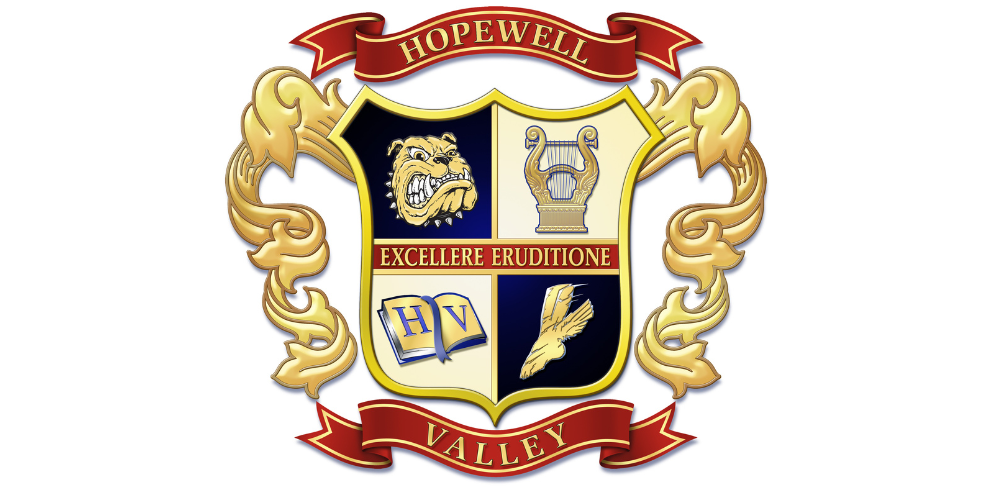 Screening of the Documentary The Price of Silence When: February 15, 2023, @ 6:00 pm Where: The Performing Arts Center in Hopewell Valley Central High School There is no charge for this event. Use this link for more information:
https://bit.ly/3ZZZDZH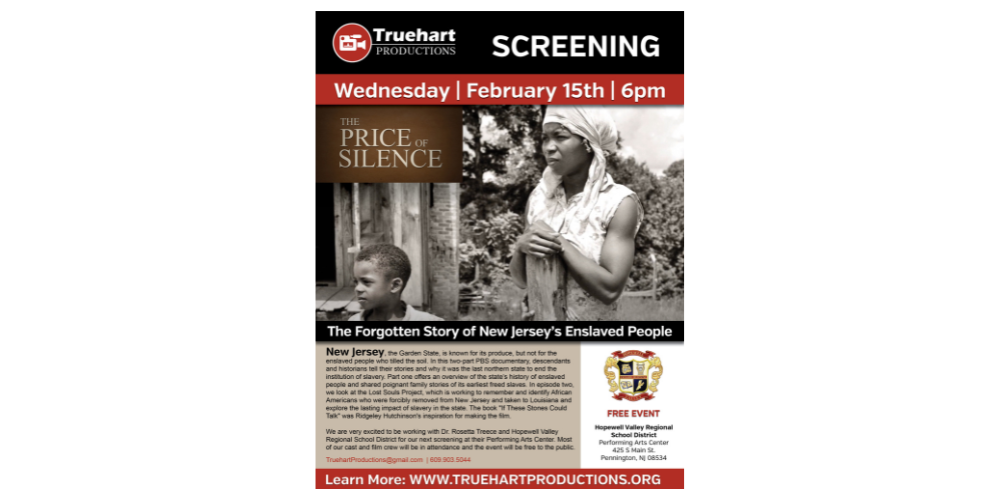 Screening of the Documentary The Price of Silence When: February 15, 2023, @ 6:00 pm Where: The Performing Arts Center in Hopewell Valley Central High School There is no charge for this event. There will be a panel of cast members that will be attending the screening: Beverly Mills Elaine Buck Linda Caldwell Epps, Ph.D. R. Isabela Morales, Ph.D. Krystal Langford Danielia Cotton Click on this link for a story about this documentary:
https://bit.ly/3ZMydWM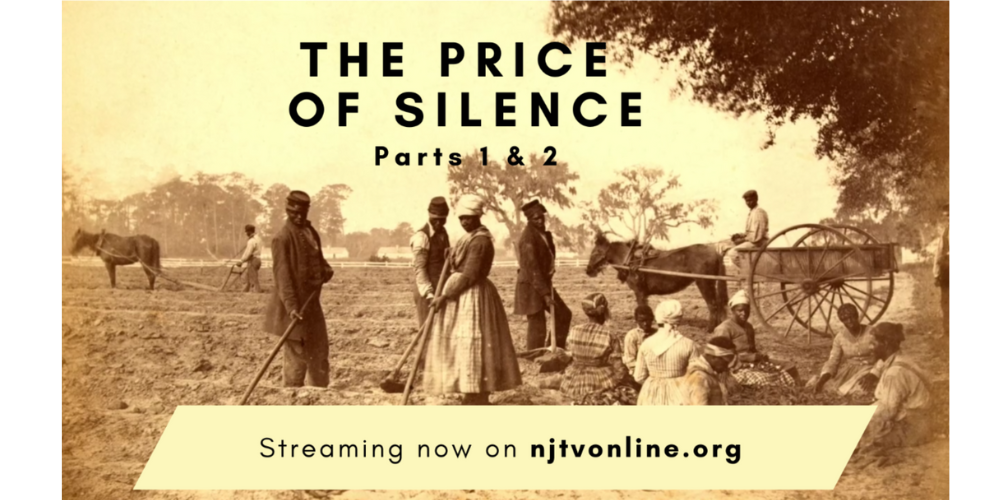 On January 11th, the School District hosted the HVRSD Demographer Report and Enrollment Projections Webinar to address some of the inquiries about the effects of new real estate development in our area on our schools. Consultants from S.L.A.M Collaborative, the firm of Stecker, LaBau, Arneill, and McManus, provided a summary of a recent demographic study conducted to determine the possible impact these developments may bring to our community. Use this link to view the webinar recording:
https://bit.ly/3k2izWX
Use this link to view the Slide Deck:
https://bit.ly/3CMCZdc

The CHS Hockey Teams are holding a Toy Drive on Friday, Dec 16 Varsity Game @ 3:30 pm followed by the JV Game @ 5:00 pm at Mercer County Park Ice Rink Bring a new, unwrapped toy to the game and help support HomeFront Click here to access a flyer with more information: The CHS Hockey Teams are holding a Toy Drive on Friday, Dec 16 Varsity Game @ 3:30 pm followed by the JV Game @ 5:00 pm at Mercer County Park Ice Rink Bring a new, unwrapped toy to the game and help support HomeFront Click on the link to access a flyer with more information:
https://bit.ly/3uQUrJi